An anti-gray, pretty powder room bursts with juicy color
Mansion In May is one of the most noteworthy showhouses in the country. For my third Mansion in May submission, I knew I wanted a powder room. I was eagerly planning the launch of a home fragrance and wanted the perfect over-the-top jewel box to unveil it in.
Little did we know the pandemic would thwart the plans of this forty year tradition and delay the showhouse. The good news was my submission was accepted (yay!) and the venerated Mansion In May became Splendor in September.
There were several positive aspects of the shutdown pushing Mansion In May to September. For one, attendees loved the weather in late summer, another being the show did go on!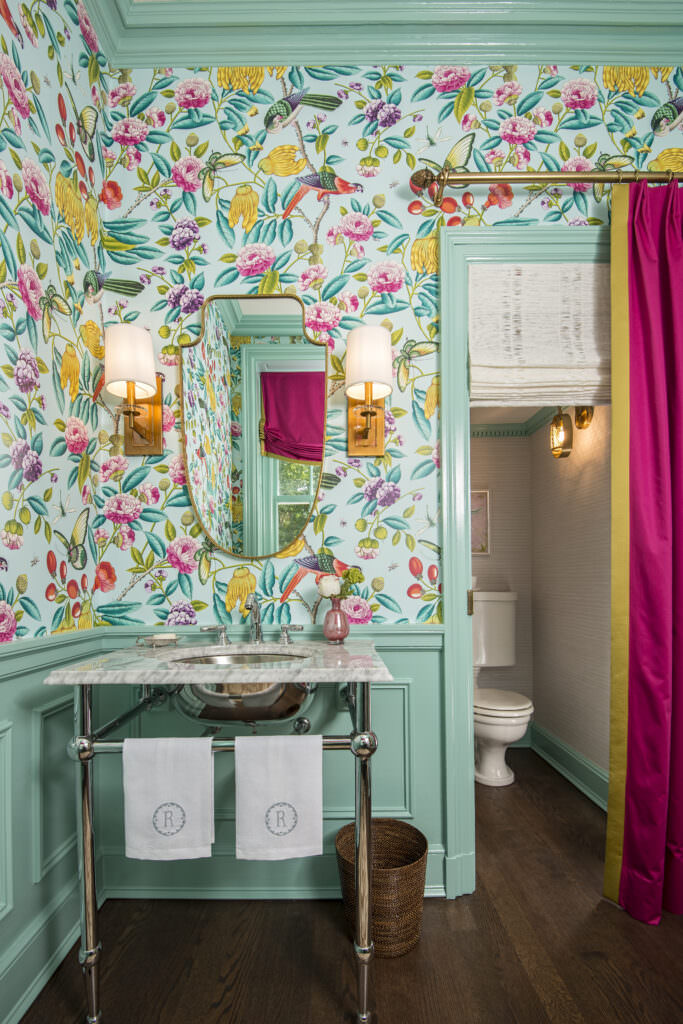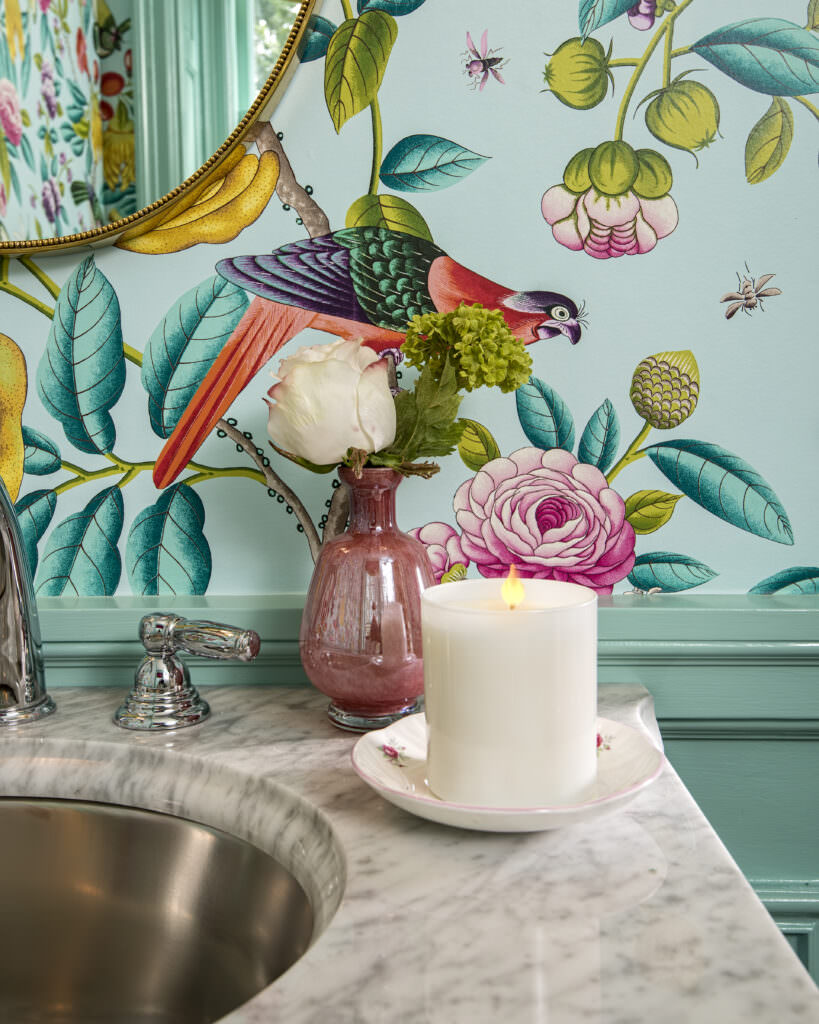 Inspired by the lounge at Albert's Club London, I wanted an all over patterned wallpaper that was an explosion of juicy color. This was an anti-gray moment that, as I heard from attendees, provided an escape from the mundane work-from-home drudgery that had become the norm.
Like all showhouses, Mansion In May had tight deadlines and lots of stops and starts along the way. I secured the wallpaper, Serendip by Manuel Canovas, a fabulous natural fiber rug from Patterson Flynn, a marble and nickel console sink from Medtile, and commissioned a charming hummingbird painting from Los Angeles-based artist, Holli Moon. Still, there were glitches with other labor and scheduling coverage in my space… remember social distancing?
Ultimately, all of these elements, coupled with the sexy fragrance, made my powder room the sensory experience I had dreamed of from the start. As always, the camaraderie at these showhouse events is unparalleled. It's a chance to meet new people in the industry, as well as connect with those we already know. I even connected with a past client when she walked into my space!
Learn more about Mansion In May showhouse here.