Comfort, functionality and precise attention to detail
Caitlin Rutkay
Interior Designer | Sourcing Specialist | Downsizing and Aging In Place Expert | Design Project Management | Speaker | Influencer
When Caitlin Rutkay launched C.R. Interior Designs in 2007, she had one goal in mind: to design classically-based luxurious interiors for modern living, all while retaining an approachable aesthetic that reflects the needs and individuality of her clients.
Approachable luxury, refined storytelling and precise attention to detail are the hallmarks of her work. Whether a downsize, addition, or a new interiors project giving your home a fresh update, Caitlin oversees every facet along the way.
Caitlin trained her eye while in Manhattan working as a junior designer for award-winning designer and author, Charlotte Moss, and legendary New York architect and interior designer, the late David Easton. She brings that cultivated eye to every design project.
For Caitlin, a home must represent its owners and speak to their lifestyle. Understanding what clients want and translating that to stunning design are skills she finely honed while working with the elite clientele of David Easton and Charlotte Moss. Incorporating antique furniture, custom design, luxurious textiles, beautifully positioning furniture and brilliantly editing art and decorative objects are at the foundation of how Caitlin creates interiors that embody the epitome of living well.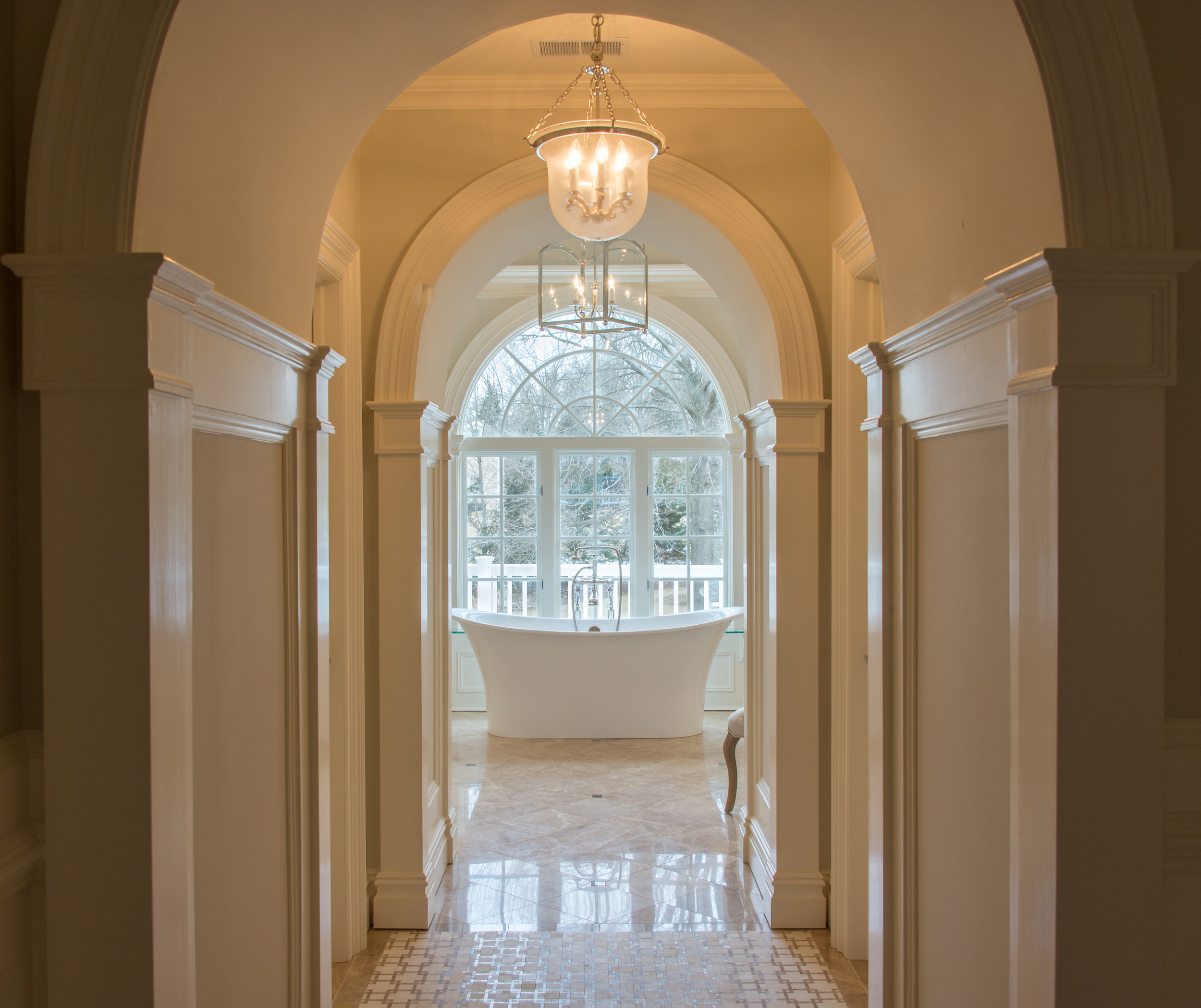 Her diverse portfolio includes notable clients from the worlds of finance, media, hospitality and real estate. Thanks to Caitlin's expertise in marrying high-end with accessible price points, she is sought by growing families, as well as those downsizing or deciding to age in place. She is especially confident reworking existing case goods and upholstered furniture to fit in a new interior and guiding clients when purchasing furniture and decorative items from travels.
A recent collaboration, acting as project manager for award-winning luxury residential and commercial designer, Anne Carson, was a model apartment in Central Park Tower located on NYC's Billionaire's Row. She offers her project management services and sourcing expertise to builders, architects and designers.

Caitlin has completed design and renovation projects in New Jersey in Essex, Morris, Union and Somerset counties, as well as Manhattan, Westchester, Long Island. She enjoys traveling for projects with continued expansion into Connecticut and Florida.
A three-time Mansion in May participant, Caitlin embraces the opportunity for community involvement and camaraderie with other designers. She is also a frequent contributor to articles and has been published in shelter publications such as NJ Monthly.